1. Arduino Plug-Ins: Circuits from the Lab
Analog Devices has developed over a hundred reference designs to help solve developers' system level application challenges from mixed signal designs, to software drivers and algorithm development. 
Use the Arduino compatible headers on the DE10-Nano to plug-in a variety of precision signal chain solutions from Analog Devices. See a few examples of Arduino Plug-In boards below:


2. QuikEval Plug-Ins: Connecting To LTC 2x7 QuikEval Header
The DE10-Nano includes an LTC 2x7 QuikEval header that is compatible with over a hundred of Analog Devices evaluation boards from the legacy Linear Technology product lines. Some of these parts may be an "enabling technology" for your design, such as a precision ADC or DAC, or a low-noise PLL for a communications system. Other products perform critical auxiliary functions, such as system health monitoring (supply current, supply voltage, temperature etc.).
Click here to see over a hundred boards that connect to the LTC 2x7 QuikEval header. 
The SPI or I2C signals on the DE10-Nano's QuikEval connector are connected to the HPS side of the Cyclone 5 SoC device. This means that you will most likely communicate to these devices from within the Linux operating system running on the embedded processor.For parts without a Linux driver, it may be possible to communicate directly through the /dev/i2c and /dev/spi device files. In both cases, there is Linduino / Arduino code that can be used as a starting point for writing your own code. Linduino / Arduino code is intended for porting to "bare metal" (no operating system) embedded applications, but is still useful in gaining insight into how a particular device functions.
 The complete Linduino / Arduino code library is available for download here
Please see below for a few examples of demo boards
that you may choose as a part of the 3 FREE Demo board give-away:
Arduino Plug-Ins -- ADI Boards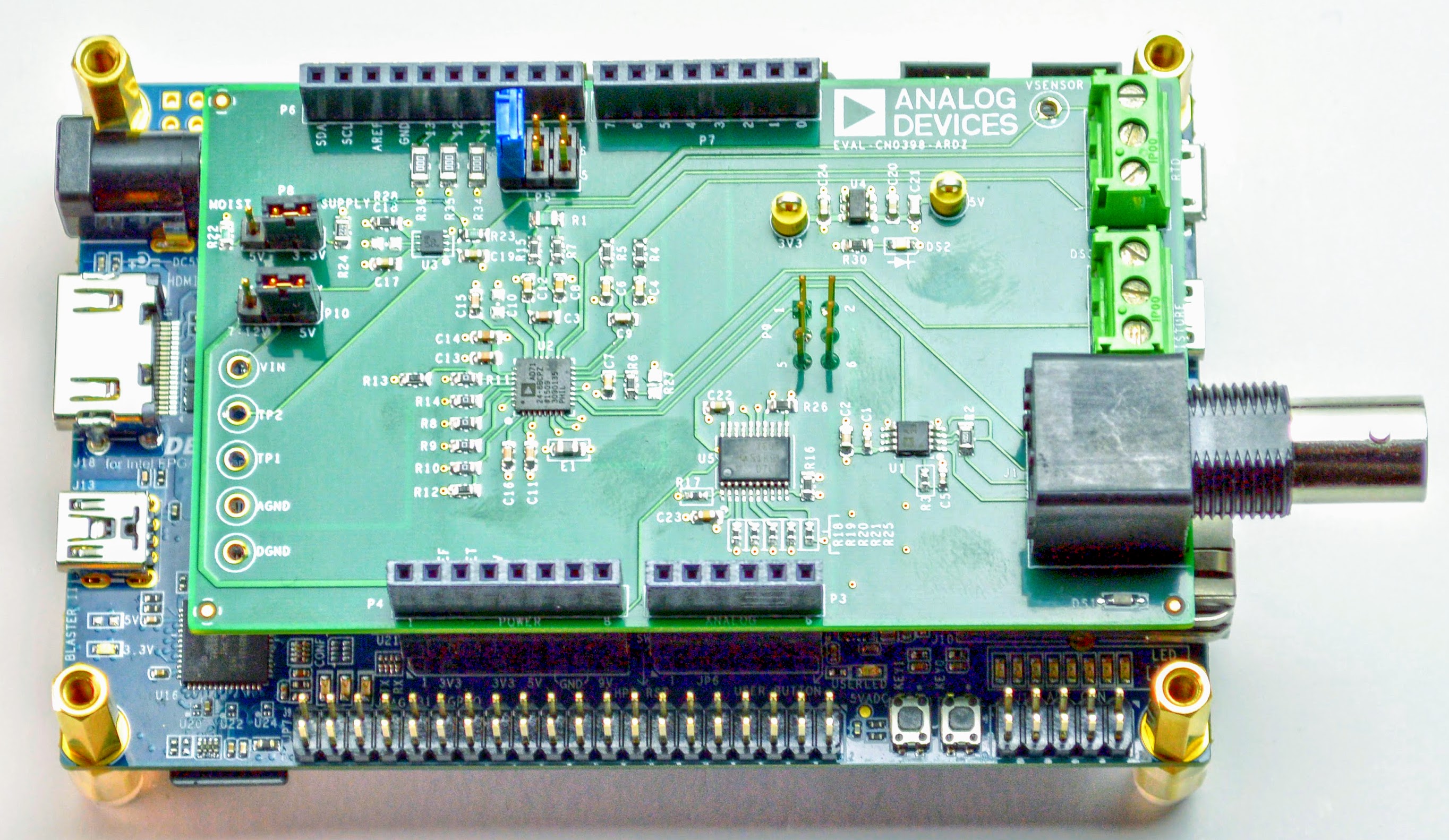 EVAL-CN0398-ARDZ: Electrochemical Gas Detection board plugged onto the DE-10 Nano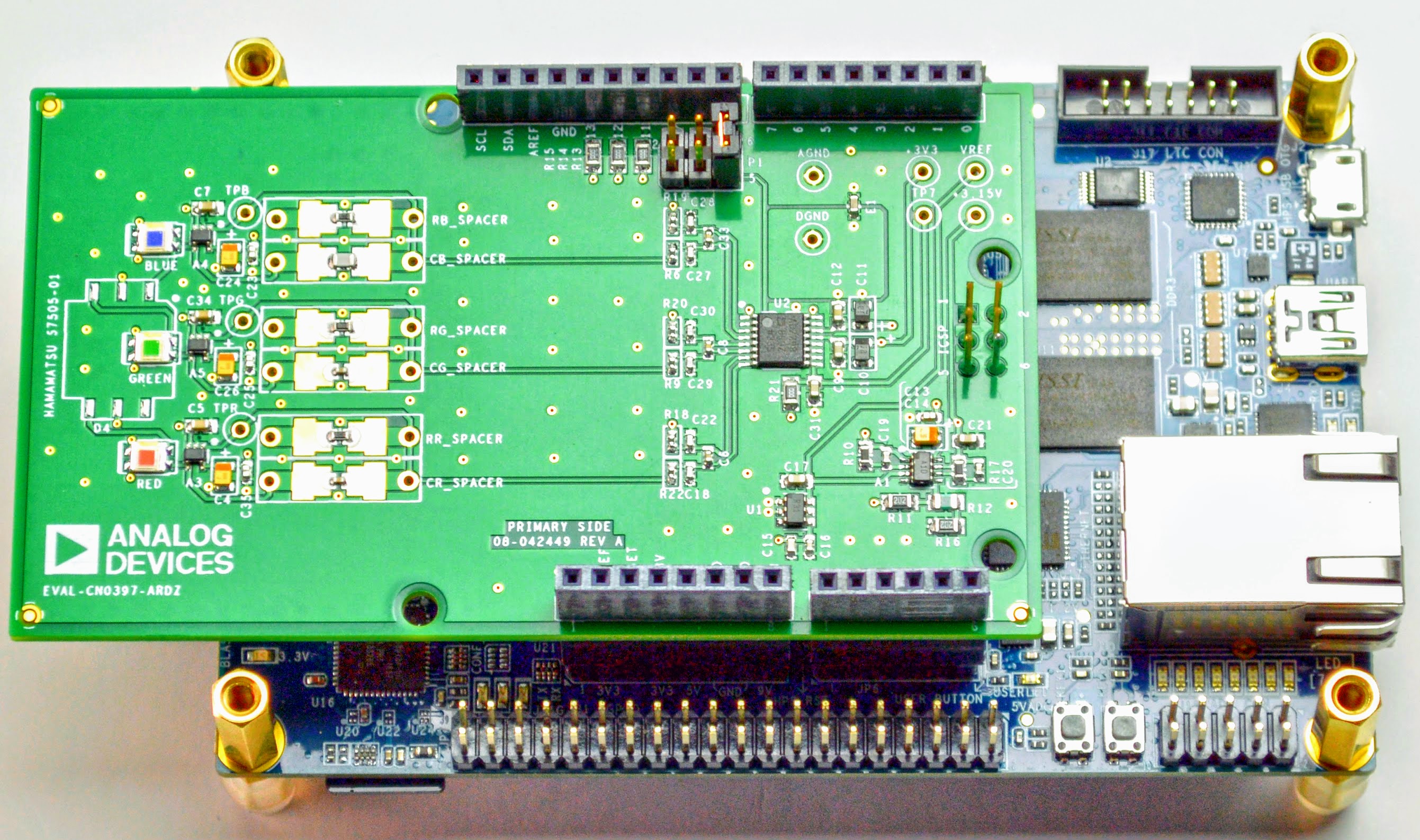 EVAL-CN0397-ARDZ: 3-Channel Light Detection for Smart Agriculture plugged onto the DE-10 Nano
---
QuikEval Plug-Ins -- Linear Technology Boards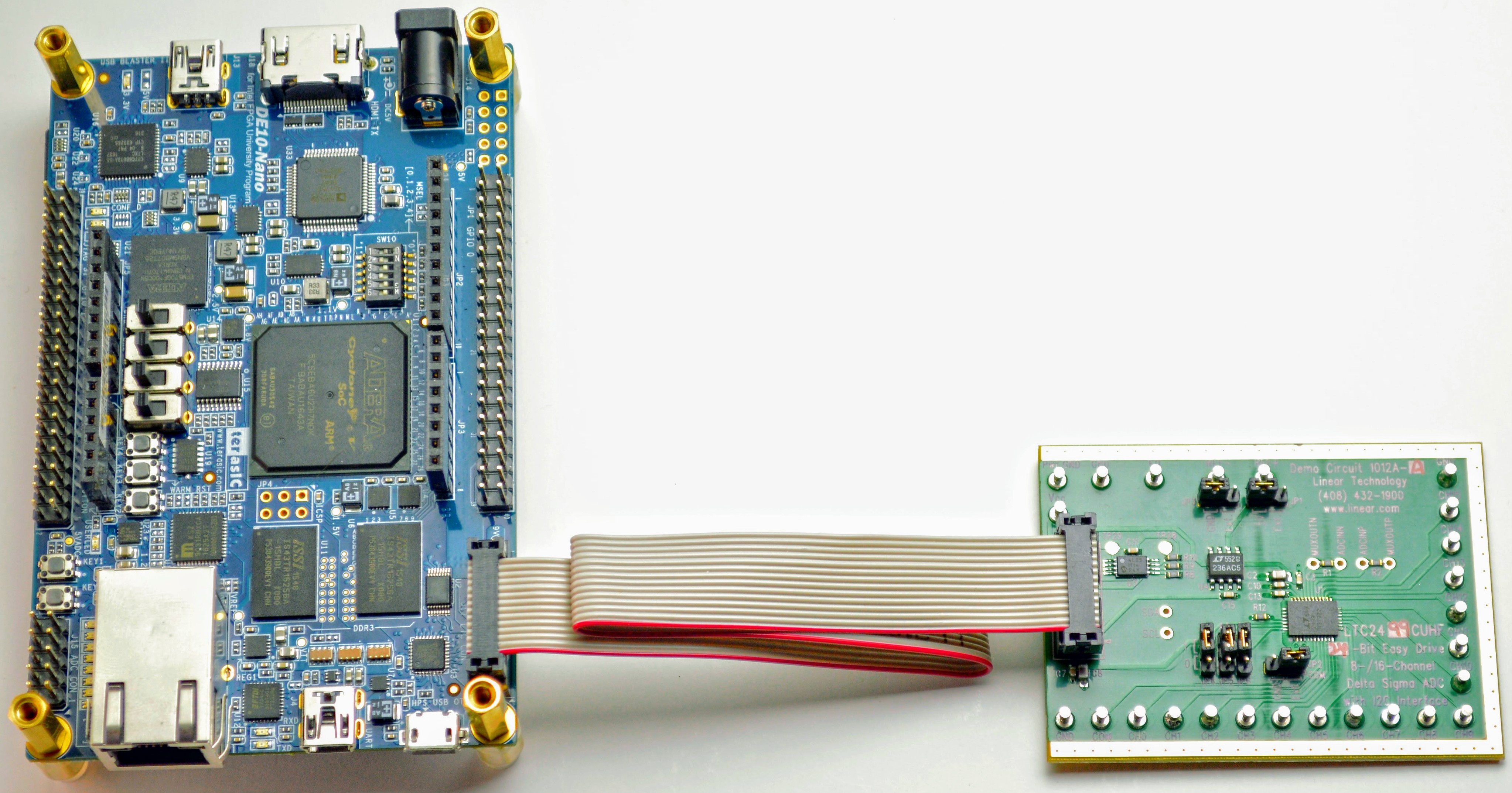 DC1012A-A: 24-Bit 8-Ch I2C Delta Sigma ADC attached to DE10-Nano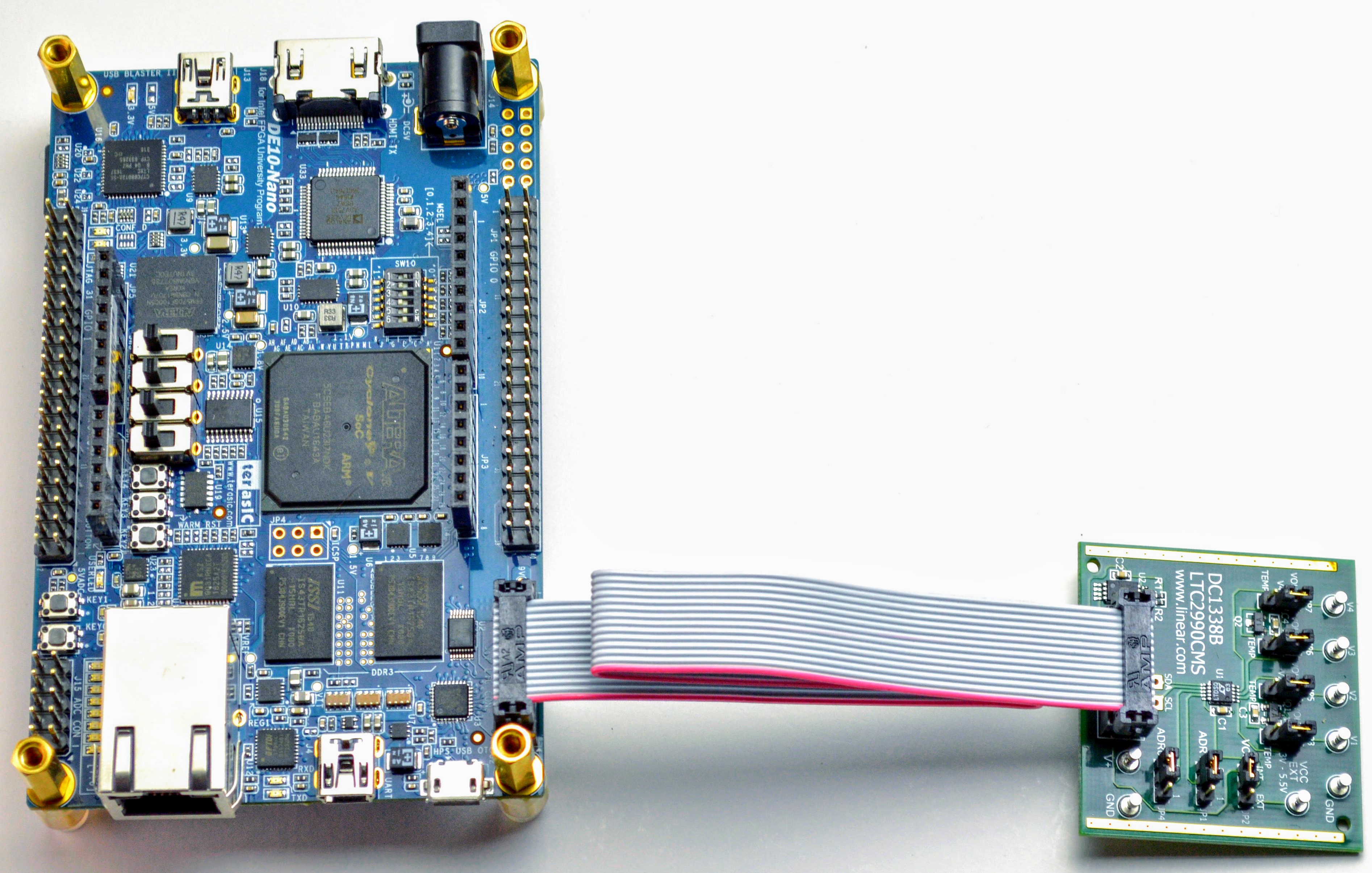 DC1338B: I2C Temperature, Current & Voltage Monitor attached to DE10-Nano