About InnovateFPGA
Artificial Intelligence at the Edge!
In today's connected world, more and more data is being generated and processed locally, and now AI is expanding into new arenas including smart cities, robotics, smart retail, autonomous drones, health and safety. 2019 Innovate FPGA Design contest invites you to demonstrate your visions of how FPGAs can be used to develop smart devices at the edge using one of the following platforms: Terasic OpenVINO Starter Kit or Terasic DE10-Nano Kit. You are welcome to use Intel's FPGA AI Engine (OpenVINO/DLA) which is customizable to many different networks, or you could build your own AI engine from the ground up. This is an opportunity for you to showcase your innovation with a real-world design using FPGAs!
The InnovateFPGA is a global FPGA design contest where teams from around the world compete as they invent the future of Artificial Intelligence with Terasic and Intel. The competition is open to everyone including students, professors, makers, and industry. Sign up as a team to showcase your creativity and innovation with actual results and real-world designs now!
Inherent Virtues of FPGAs
Extra credit will be given to designs that showcase at least one of the FPGA virtues and showcase how FPGAs make processors better. These include boost performance of critical functions, adapt to changing system requirements, and add interfaces not native to the processor.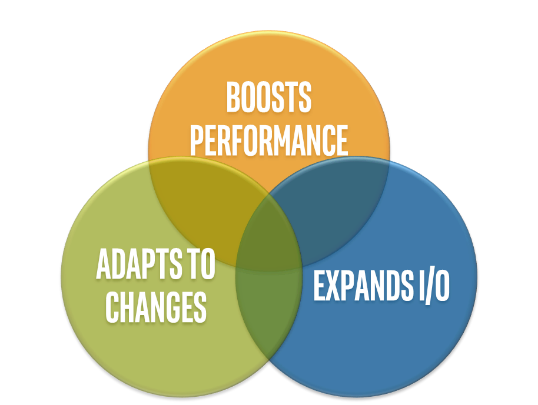 ---
---

Contest Rules
Rules and Information:
Items
Description
Qualifications

University students and researchers from electronics engineering, computer science, etc. departments from all around the world are eligible to apply for InnovateFPGA.
Developers and engineers who have design capabilities in FPGA-related applications.
Each team should not exceed 3 contestants and 1 advisor.

Items for Submission

Research Paper
Project Video
Source Code (If advance into Grand Final)


Document Requirements

All papers should be submitted in English.
(If a Chinese paper is submitted and advance into Grand Final, the author must translate it to English when presenting to Judge Committee in Grand Final.)


Content Scope

Project that is realized using Intel FPGAs or platforms for invention, design, or practical application.
The project should be able to be demonstrated on an FPGA platform with our without daughter cards.

Teams can be no larger than 3 members.
All entrants must be at least 13 years of age.
Individuals can only be a member of one team.
Participants (particularly students) can be supervised by a teacher/professor.
All entries must be submitted before the announced deadline; requests for extension/belated submission will not be accepted.
Team membership cannot change without approval. If a member of the team needs to be replaced for any reason, the team must apply for approval from the organizer.
All designs will be based on the contest plaforms: 1. DE10-Nano kit 2. OpenVINO Starter Kit. Teams may add any other hardware (e.g. Arduino shield) as needed.
Existing designs may be submitted, but they cannot have been submitted in a previous contest of any kind, and they must not have been sold in any form. Judges reserve the right to exclude entrants whose projects appear to be commercial products.
Each design must be created by the participants submitting it. Designs containing open source work must clearly cite ownership and/or authorship. Designs containing third party IP must demonstrate permission for its use.
You may make changes or enhancements to your design at any time up to the judging date. Only the most recent version of your proposal, design, or video will remain on the Innovate FPGA site and be considered by the judges.
Teams who progress to the Regional Finals must upload their entire project source code to the Innovate FPGA GitHub. The required items include:

Intel® Quartus® software project
Processor source code (where appropriate):

ARM CPU application code & driver(s)
Linux kernel
Preloader
Makefile
Nios II CPU application code

Open source license attribution for application binary files and/or drivers developed by the team must be included. We recommend using a permissive open source license such as BSD, MIT, or Apache V2.0.
By entering the competition, you acknowledge that you are the creator of the submitted project and allow Terasic and Innovate FPGA sponsors to use your content for marketing purposes.
Teams must not include Terasic or sponsor logos in their designs, or imply Terasic or its sponsors have endorsed it in any way.
If you believe a team is improperly using intellectual property developed by you, you can submit a dispute to Terasic through the Innovate FPGA website.
Employees of Terasic and contest sponsors are not eligible to enter this contest.

---
Regional Final Award
All regional finalists will receive a Certificate of Excellence when selected into regional-final.
Gold Award (1 team): $1500, Certificates, trip to FPT'19 Tianjin Grand Final
Silver Award (2 teams): $1200, Certificates, trip to FPT'19 Tianjin Grand Final
Bronze Award (Up to 3 teams): $800, Certificates, Terasic Development Kit (not yet decided)
Award of Excellence (multiple) $200, Certificates
Grand Final Award:
Grand Champion (1 team): $5000, Champion trophy, Champion medal, Certificates, Terasic Development Kit (not yet decided)
Silver Award (1 team): $3500, Trophy, Silver medals, Certificates, Terasic Development Kit (not yet decided)
Bronze Award (1 team): $2000, Trophy, Bronze medals, Certificates, Terasic Development Kit (not yet decided)
Iron Award (3 teams): $1000, Iron medals, Certificates, Terasic Development Kit (not yet decided)
Award of Excellence: (6 teams): Certificates, Terasic Development Kit (not yet decided)