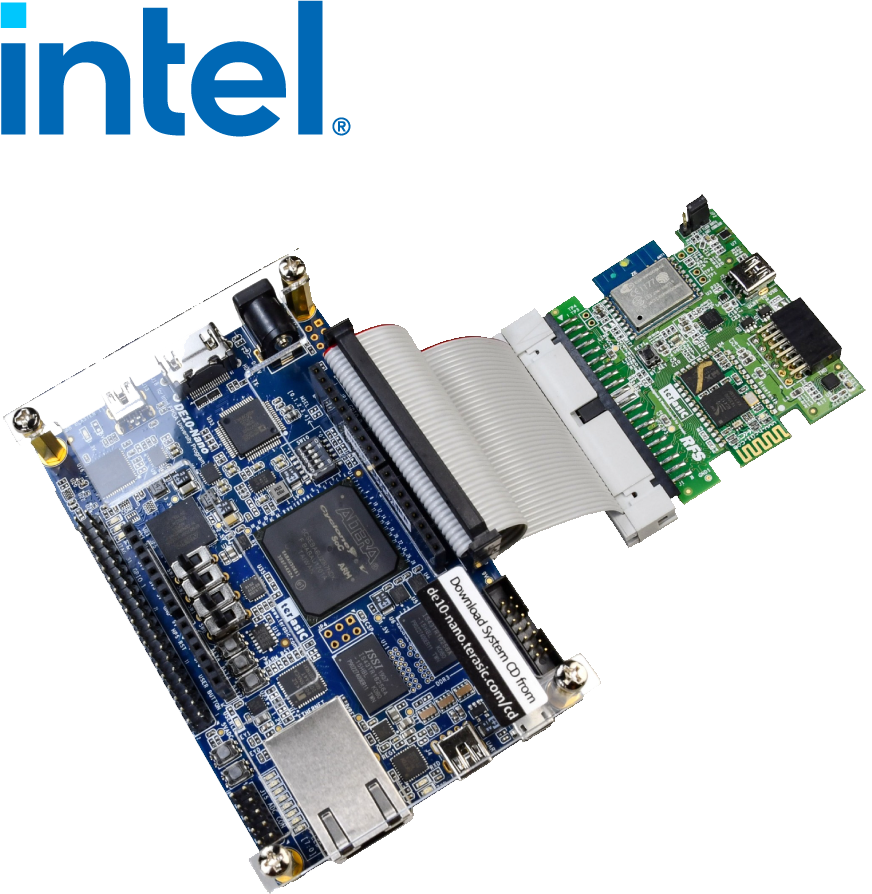 FPGA Cloud Connectivity Kit
Specification:
DE10-Nano Cyclone V SoC FPGA Board
Wi-Fi, using ESP-WROOM-02 module
9-axis sensor: accelerometer, gyroscope, magnetometer
Ambient light sensor
Humidity and temperature sensor
UART to USB
2x6 TMD GPIO Header
For detailed information, visit Terasic

Microsoft Azure IoT
Azure IoT enables you to quickly turn your IoT vision into reality with secure, scalable, and open edge-to-cloud IoT solutions.
Azure IoT Central is highly secure SaaS platform that scales with your business as it grows, ensures your investments are repeatable, and integrates with your existing business apps.
Azure IoT Hub provides a cloud-hosted solution back end to connect virtually any device. Extend your solution from the cloud to the edge with per-device authentication, built-in device management, and scaled provisioning.
Azure Certified Device program is your one stop for easily differentiating, promoting, and finding IoT devices built to run on Azure.
Azure IoT Getting Started Video

Analog Devices Plug-in Boards
Analog Devices has an extensive portfolio of Evaluation Boards and Reference Designs to help solve developers' system level application challenges with mixed signal designs, and software drivers.
Use the Arduino compatible headers on the DE10-Nano to plug-in a variety of precision signal chain solutions from Analog Devices. See several examples of Arduino Plug-In boards below on this page.
Use the ADI QuikEval Header for interfacing with an extensive portfolio of sensors solutions.
For support go to the ADI EngineerZone™.
Qualified contestants can request up to 3 ADI Qualified boards for the Innovate FPGA Contest.
For detailed information, visit Analog Devices